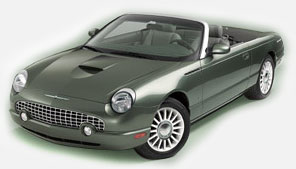 About Us


Santa Rita Investments, Inc. is a software developing company located in West Palm Beach , FL. USA. Our staff is comprised by Systems Engineers and Business Developers.

Our products are oriented to fulfill the needs of small to medium-size businesses. Our systems display an outstanding high quality and we offer excellence in our services at very reasonable rates. For the AutoSoft Online development we have gathered information during years of experience that has enabled us to anticipate a wide variety of challenges that our customers may face. Once the analysis phase was finished we embarked on the development of high-end software utilizing the most advanced technology. Our main objective has remained to offer solutions to the automotive industry in the field of Repair Shops and Vehicle Services. Based on the successful installation of "AutoSoft Taller" in different countries and the feedback from our customers, we have received important information that we constantly utilize to improve our software. This has made us become the true specialists in the area.

Santa Rita Investments Inc. strives to reach a lead position in the world's scene in the area of Software Development. That is why our next step has been the launch of AutoSoft Online in the North American market (USA). Santa Rita Investments Inc. would refrain from developing new products until the current products are completely tested, operational and serving our customer with a high degree of satisfaction. This process actually benefits the development of our future products due to the expertise we gain through it. At the same time the released products can always been improved from the outcome derived on the new product's development phases. As a result from this constant feedback we are able to offer more secure and stable systems to our customers with the best service guarantee and at reasonable prices.

Santa Rita Investments Inc. is a company in permanent growth, a company that relies on the improvement of its products and its business practices. As a customer of Santa Rita Investments Inc. you should expect our product's new releases on a regular basis. Our customer should expect permanent improvements to our products and new releases based on their own feedback and the technological advances as they become available. This philosophy also applies to the development of new products to satisfy the market's needs.

The applications developed by Santa Rita Investments Inc., are based on Windows® y they are Shareware, which means that the distribution philosophy of our systems relies on the premise of giving our customers the opportunity to "Try before they buy". With this method we intend to accomplish our utmost objective, which is the total satisfaction of our customers.